The general information page contains contact details for the conference managers, exhibition stand builder, freight forwarder, as well as the venue. 
If you can't locate the information you need, please contact the conference manager on hello@ausrail2022.com

Conference Managers
Jennifa Vo
AusRAIL 2022 Sponsorship and Exhibition Manager


A GDPR compliant delegate list  will be provided 28 days prior, 14 days prior and immediately post-conference. Pre-event delegate lists do not include contact email address (all on-site registrant information includes contact email address for those who have opted in).
*Only available to conference partners
Brisbane Convention & Exhibition Centre, Merivale Street & Glenelg Street South Brisbane, QLD 4101 Australia.
BCEC is one of Australia's Best Convention Centres and has been creating amazing events, forward thinking conferences and contemporary meeting & boardrooms since 1995. The Centre's convenient location in Brisbane's arts and cultural precinct, South Bank, allows for direct access by public transport, while the centre also offers uncover parking for your convenience.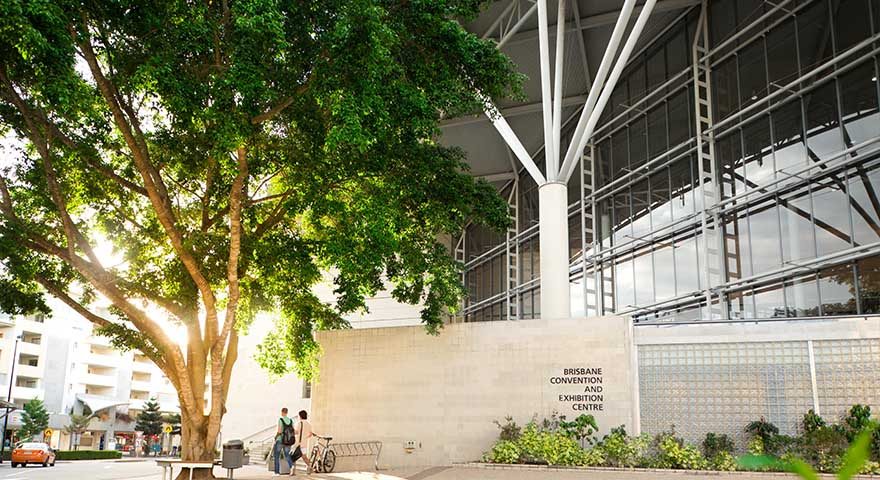 Morning tea, lunch and afternoon tea will be served daily in the exhibition for delegates and those exhibitors who have purchased catering packs.
Casual wireless internet is available at no cost to visitors of the centre and is designed for web browsing and checking web-based email. The speed is limited to 1Mbps. The Network name is BCECLINK and requires no password.
The car park is conveniently located undercover with direct lift access to the centre's convention & exhibition facilities and event spaces. There is undercover parking for up to 1,500 vehicles to both event guests and the general public. The car park is open 24 hours a day.
Exhibitors are entitled to a discounted parking rate, redeemed at our pay stations with a QR code. You will receive your event specific QR code via email from the Exhibitor Services Team. Please note car parking prices are subject to change.